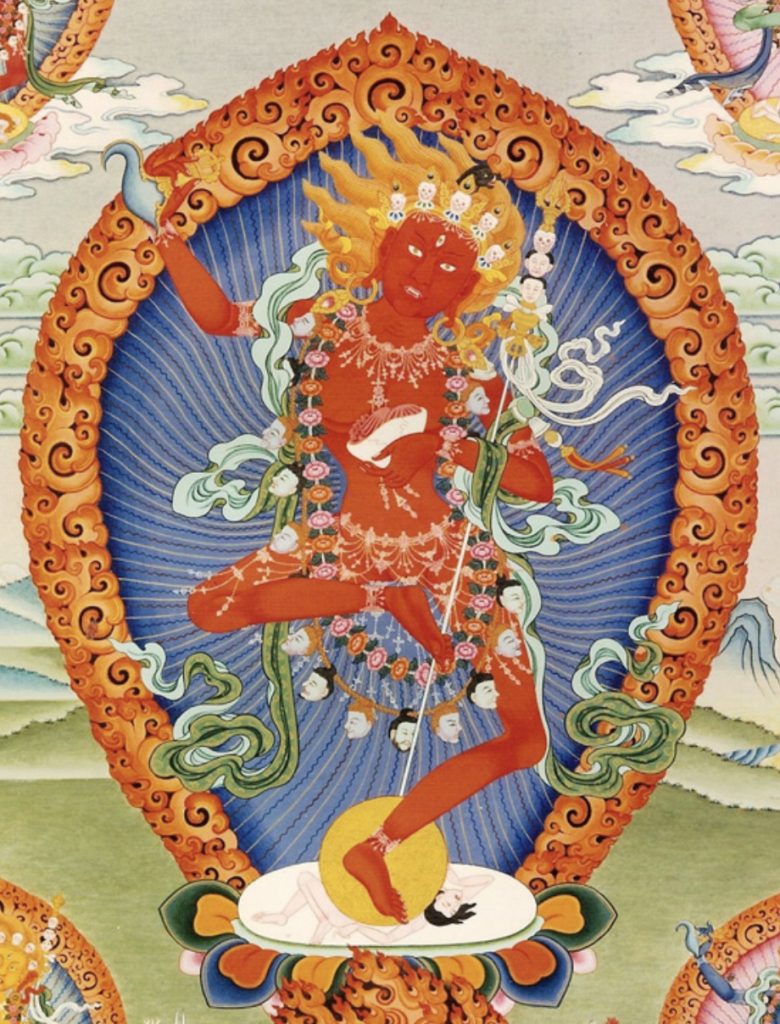 Dorje Phagmo (Vajravarahi / Vajrayogini)
A 5-day Puja (Prayer Ceremony) for Dorje Phagmo is being held September 9-13, 2019 at Ayang Rinpoche's monastery in Bylakuppe. Dorje Phagmo (Skt. Vajravarahi) is a form of Vajrayogini. Vajrayogini is one of the main deities for self-visualization in Ngöndro (preliminary practices) and other generation stage meditations practiced by all the lineages in Vajrayana Buddhism.
The main guardian deity of the Drikung Kagyu lineage, Achi Chökyi Drolma, is an emanation of Vajrayogini.
Ayang Rinpoche said about Vajrayogini: "Among all the wisdom dakinis, Vajrayogini is the highest. She represents the True Nature of Mind, Prajnaparamita, the mother of all the Buddhas of the three times and ten directions." (Sydney, March 2018)
Those who would like to make an auspicious connection with the Dorje Phagmo Puja may send their donations to the Drikung Charitable Society account. For a tax deductible donation in the U.S., please send your check to the Amitabha Foundation, P.O. Box 2572, Aptos, California 95001, or donate online below. You may send names for dedication to info@amitabhafoundation.us until September 10 at 5 PM Pacific time. Donations are welcome at any time.